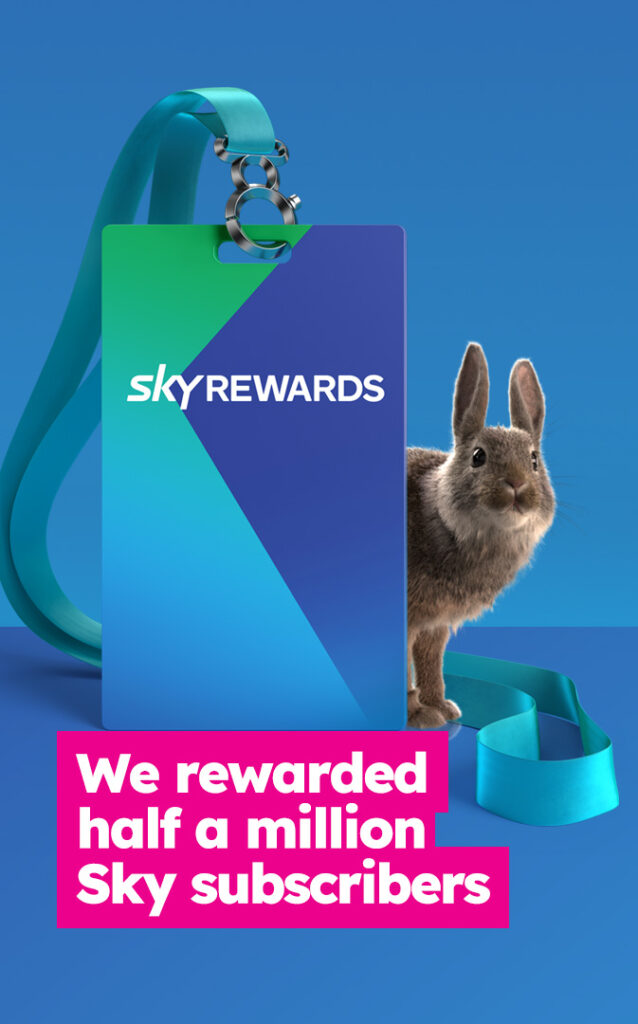 We worked closely with the Sky team to develop Sky Rewards; it's Sky's way of saying thanks, rewarding customers with channel unlocks, tickets, and merchandise.
No complicated points systems, simple intuitive communications provide choice to drive loyalty. Conversations and research with customers – particularly those who have been with Sky for a long time – indicated that recognising tenure and rewarding loyalty is important to them. Using a design thinking process, driven by customer insights during development, the programme was developed and launched for Christmas 2021 and is ongoing.
The response of customers has been fantastic, supporting increases in NPS, CSAT and meeting churn reduction targets, while delivering a smart programme largely driven through Sky's smart marketing automation platform, Salesforce Marketing Cloud. Communications include end to end automated eDM journeys, digital, social, TVC and experiential.
TVNZ NZ Marketing Awards 2022 Finalist
Excellence in Data Insights Strategy, Best Data Driven Marketing Initiative, Excellence in Travel/Leisure & Entertainment Marketing Strategy.
International Loyalty Awards 2022 Finalist
Best New Loyalty Launch of the Year
International Loyalty Awards 2023 Finalist
Best Use of Communications