COMMENT, NZ Herald, 19 April 2021.
Three days before New Zealand went into the first lockdown last year, Ben Goodale signed the lease on an office for the business he had just started.
"I don't have many sleepless nights, but I do remember having at least one during that period," Goodale reflects on the moment.
Covid was piling risk on to something that was already risky, but with the help of some good grace from the landlord, Goodale stuck with the plan he'd been quietly shaping in the background.
Signing on that dotted line formalised the creation of Quantum Jump and marked the end of a one-year hiatus for the veteran, who had become a familiar face in the New Zealand advertising scene over the last 15 years.
Having founded his previous agency JustOne in 2006, this isn't the first time Goodale has done the entrepreneurial tango. The current climate does, however, ramp up the stakes for all new business owners.
Despite this, Goodale says starting a new business amid the enormous uncertainty was less terrifying than it would have been for those sitting in established organisations with extensive staff on the payroll.
"I counted myself as really lucky because I didn't have anything at stake. It's not like I had a whole bunch of staff who didn't have anything to do. That's really hard for a company to deal with."
On the contrary, a digital advertising business like Quantum Jump was almost well-timed for the onset of a lockdown and extended Covid restrictions.
"We found that we got busier during Covid. Luckily, our sort of business can be done virtually, and a lot of businesses were looking for new ways to communicate and reappraise how they go to market."
Since kicking off last year, Quantum Jump has been able to grow into a team of eight staff off the back of work for Mitre 10, Sky TV, the AA on its partner insurance portfolio, Dementia Auckland and Universal Homes.
Goodale says 12 months out of the workforce, picking up the odd consultancy gig, made him realise two things: firstly, clients weren't getting everything they needed from their ad agency partners; and secondly, it reminded him what did and didn't like to do.
"I think having a chance to just breathe helped to think about what type of business I want to run," he says.
"For me, it was very much about getting back to the basics. I wanted to remember why I got into advertising in the first place. It was about wanting to be creative but also about helping businesses do and achieve more strategically."
By: Damien Venuto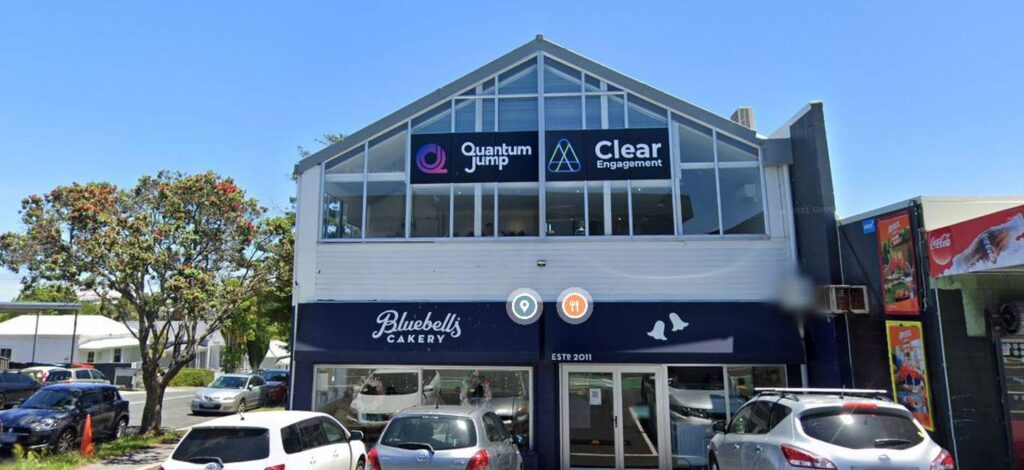 The hiatus was preceded by running 99 and JustOne, a combined agency entity formed within the Clemenger Group after it acquired Goodale's first firm. This high-profile job saw him manage the workflows of over 100 staff across numerous clients and categories while trying to merge together two previously disparate cultures.
Many industry folk aspire to this kind of role, but the day-to-day grind of management was steadily alienating Goodale from what he enjoyed about the industry.
"There's always a danger of becoming a glorified human resources manager," he says of working in the bureaucracy of a big corporate with legacy structures.
This is something he's hoping to avoid as he builds his new business from the ground up.
At a time when every startup seems to be chasing the holy grail of endless growth, Goodale has set his sights on a more realistic objective.
His aim is to grow no bigger than 15 or 20 people and maintain the business at that level. It's about sustainability rather than chasing ever-larger riches down the road.
Doing that will allow him to stay close to the client and avoid the awkward dead zone that independent ad agencies often hit when they become a little too big to live up to the promise of offering clients direct access to the executives within the business.
"You don't necessarily need an army of people, because most companies these days are doing a lot of that basic wood chopping stuff in-house."
The margins for commodity work in the advertising industry have been steadily squeezed in recent years, meaning that agencies can no longer rely on the steady conveyor belt of production work to cushion the bottom line.
This has been a major contributor to the widespread adoption of "strategy" as the new mantra hummed across the industry. The strategic business thinking is increasingly the area that ad agencies are looking to occupy.
Goodale says that much of what is being called strategy these days is actually a rebranding of a role that brand and media planners have long fulfilled in the industry.
"A lot of advertising agencies have planners, not strategists," says Goodale.
"They sell strategy, but it's by offering planners who are trained in site, media, brand or CX planning."
He says that these people will invariably offer an advertising solution to the problems that are being pitched by the client.
"I don't believe in trained planners because I think they tend to look at everything through the charts that they've memorised, whereas I think it's more important to look at business challenges. So I coach my people to be problem-solvers who use strategic thinking."
It isn't a coincidence that this sounds more akin to consultancy work than traditional advertising. Creative agencies are increasingly facing pressure from big consultancy groups – think McKinsey, Deloitte and PWC – encroaching on to the space previously occupied ad agencies.
"They're trying to push into digital and data strategy and this is obviously a space that we occupy, but we obviously look at it through a different lens. And ad agencies have often peered over the edge, wondering how they get away charging what they do, compared to what we do."
This battle will only increase in the coming years, with consultancies also taking a keener interest in the creative side of the business as evidenced by their acquisition of a few ad agencies around the world.
The full force of this turf war is yet to be felt in New Zealand, but Goodale will no doubt be keeping a close eye on it as he quietly goes about building his new business.