COMMENT, Stuff, 25 September 2020.
Air New Zealand's five-year sponsorship deal with the All Blacks is coming to an end and discussions are underway about what the future holds for the long-time partners. Air New Zealand's relationship with New Zealand Rugby (NZR) dates back to at least the mid-1990s when the national carrier had naming rights to the National Provincial Championship. Over the years the All Blacks have featured heavily in Air New Zealand's marketing, from All Black-themed safety videos to aircraft being painted in distinctive "all black" livery.
There's even close ties at a top management level, with Air New Zealand chairwoman Dame Therese Walsh being a former chief financial officer at NZR. But with coronavirus wiping out much of Air New Zealand's revenue, the airline is having to cut costs across the business, and that includes its marketing budget. In the year to June, which marked the first loss for Air New Zealand in 18 years, sales and marketing spend was $253 million, down from $350m the previous year.
Codeshare partner Qantas announced on Wednesday that it would be ending its 30-year sponsorship of the Wallabies, reportedly worth about A$5m (NZ$5.4m) a year. An Air New Zealand spokeswoman said its five-year sponsorship contract with NZR was due to finish at the end of the year, and discussions between the two organisations were currently underway. The All Blacks have many tiers of sponsors. Adidas is the principal partner and AIG is its major global partner. It has five global partners, one of which is Air New Zealand. The others are beer brand Steinlager, watch brand Tudor, jeans brand Replay and supplements business Healthspan. It also has regional partners, competition partners, women's rugby partners, "other competition" partners and supporters.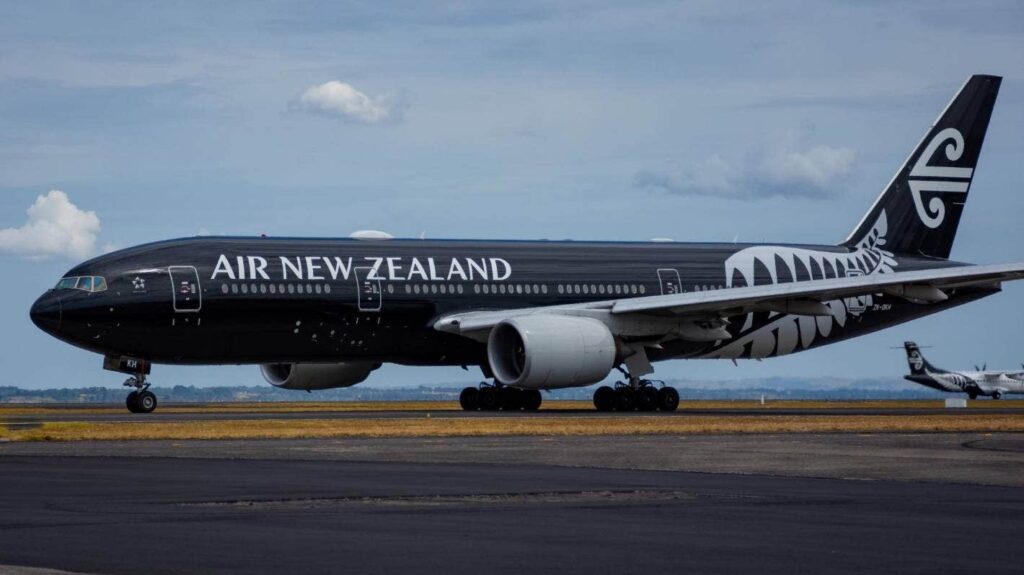 Ben Goodale, chief executive of ad agency Quantum Jump, said the All Blacks/Air New Zealand partnership was a good brand fit for both. "As a global sports brand, the connection with the All Blacks will have been beneficial for both international marketing of the airline, as well as dialling up the national pride of the combined national team, national carrier thing," Goodale said.
He said Air New Zealand was the only New Zealand airline the All Black's would partner with, but the national carrier's marketing needs are going to be very different for a while due to the financial impact of Covid-19. "The AB's have a pretty sophisticated sponsorship set-up allowing them to be connected with multiple brands, and Air New Zealand are not their number one sponsor." But he doubted they would cut ties altogether. "The relationship is long established and maybe there will be a recalibration for a while. Certainly I wouldn't advise them to end it."
FMCG Academy founder and consumer marketing specialist Vikram Khanna said with airlines under significant financial pressure for the foreseeable future, marketing budgets would be slashed. Khanna said Air New Zealand's marketing spend could drop significantly lower in the coming years and, as a result, it may not be able to afford to continue sponsoring the All Blacks. "They're probably going to do the bare minimum in terms of marketing." He said it was possible the two organisations could come to an agreement where the partnership continued but with a much lower profile. "There's so many years of relationship sitting in there. It's not going to be purely 'you don't have the money bye bye'."
Whatever the All Blacks sponsorship cost Air New Zealand, the airline would have been spending a lot more to leverage it, perhaps two or three times the amount, he said. "Air New Zealand does it fantastically," Khanna said. "There's a lot of emotion attached to the All Blacks/Air New Zealand partnership." He said if he was the All Blacks sponsorship manager, he would be looking to partner with businesses in sunrise industries such as Amazon, Microsoft, Netflix or even a local tech company such as Xero. During a recession, when businesses contracted, as Air New Zealand had done, marketing budgets could not remain at pre-recession levels, he said.
By John Anthony.